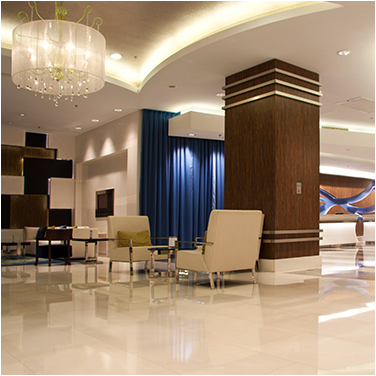 The Hospitality Group at NAI Brannen Goddard provides brokerage, valuation and advisory services tailored to the comprehensive needs of our clients. Our team of enthusiastic deal makers think creatively, work hard, and sweat the details all while focusing on our client's defined business goals.
While our Hospitality Group offers the benefit of a boutique-like approach, we are also able to leverage the extensive knowledge and global connections of the entire NAI Global network. The relationships that we foster and maintain allow us to solve complex problems efficiently and economically. We are uniquely adapted to the hospitality sector and fiercely dedicated to our clients. We don't believe you will find harder working brokers in the industry.
Our professionals have earned access to local, regional, national and international investors, both traditional and non-traditional, which creates endless opportunities for marketing your property or portfolio.  Whether it is a single asset or a portfolio, limited service or full-service, NAI Brannen Goddard's Hospitality Group has the knowledge and experience to provide a competitive advantage through superior industry knowledge, product specialization and proactive brokerage services focusing on the client's needs and strategic goals.
With extensive experience and a successful track record, our top priority is to give transparent advice that enables the highest return at the lowest risk. NAI Brannen Goddard has been successful in arranging single asset and portfolio sales and/or acquisitions ranging in size from $500 thousand to $50 million in the following asset classes:
Small Inns and B&Bs
Independently-Operated Motels
Boutique Lodging Assets
Resort Locations
Franchise Branded Limited Service Hotels
Franchise Branded Select Service Hotels
Franchise Branded Full-Service Hotels
Hotel Development Sites