Congratulations to our Top Producers in the ACBR Million Dollar Club
March 22, 2022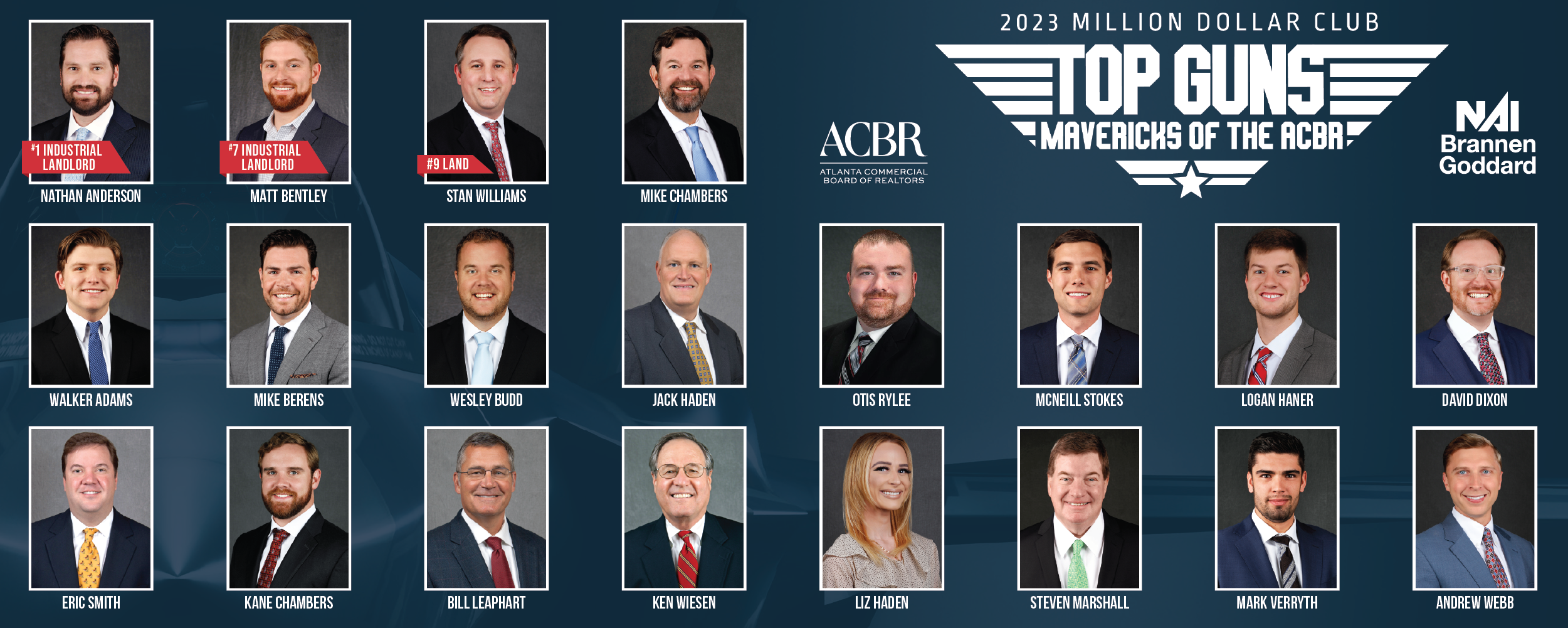 Congratulations to our Million Dollar Top Producers
March 28, 2023
Atlanta Office & Industrial Market: 1Q'2022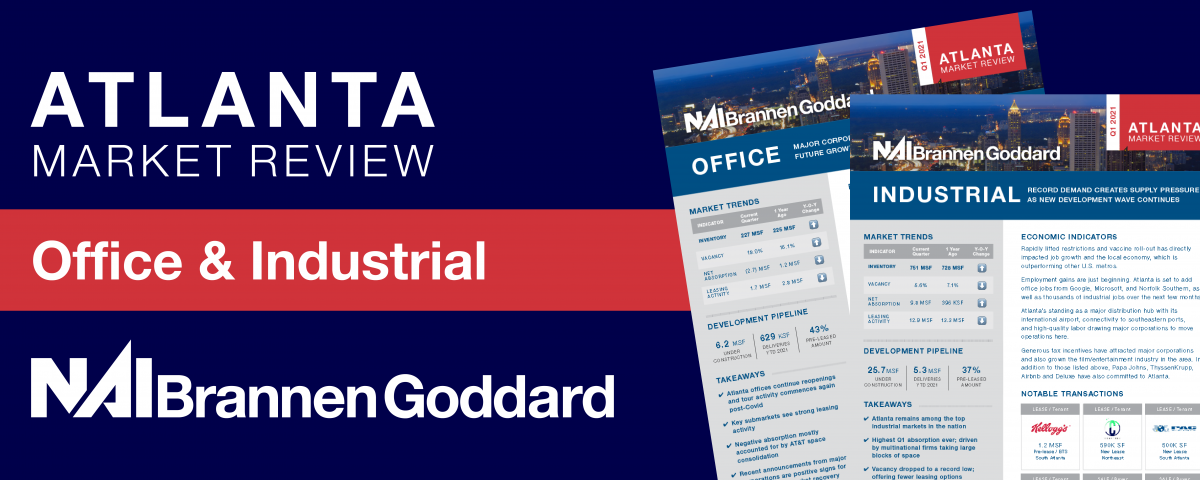 First Quarter 2022
Atlanta continues to show stronger signs of an economic recovery than its peers. Return to office occupancy has increased dramatically. Large corporations including Microsoft, Google, FanDuel, Visa, Cisco, Norfolk Southern, Deluxe Corp, Papa John's, Mailchimp, Carvana, and Airbnb are all in the process of adding thousands of high-paying office jobs in Atlanta. However, overall leasing activity is still trending below norms and contending with the effects of a few large move-outs and a surplus of sublet availability.
Office construction in Atlanta remains active. Some of the metro's newest projects broke ground on a speculative basis, although more than half of the current pipeline is unleased. Rent growth has cooled, as the metro's rising vacancy rate and increase in backfill availabilities are making it difficult for owners to push rents.
Industrial leasing volume has surged in Atlanta over the past few quarters. Third-party logistics firms and e-commerce fulfillment providers account for many new deals. The metro area benefits from its role as a regional and national distribution hub, the growing Port of Savannah, and its strong local demographic trends.
Developers have responded to the strong demand for industrial space here as groundbreakings have ramped up in recent quarters. However, even as the metro's speculative pipeline continues to increase, vacancies have trended downward due to impressive net absorption. As a result, Atlanta's vacancy rate should remain relatively flat through 2022. Rent growth is outperforming the national benchmark, though Atlanta remains one of the least expensive industrial markets in the country.